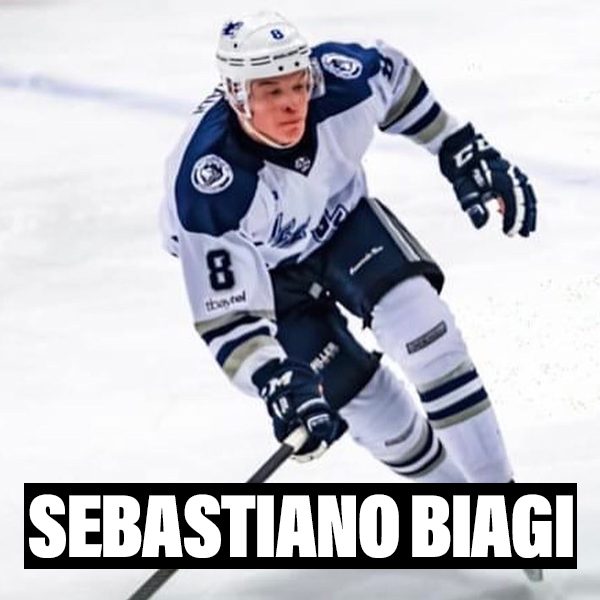 Player Profile
Character Article
Accolades
Media/Other Links
Player Profile
Date of Birth


November 17, 2003
---
Hometown


North Vancouver, BC, CAN
---
Current Team


Dryden Ice Dogs (SIJHL)
---
Position


Defenseman
---
Height


6'4"
---
Weight


205 lbs
---
Shoots


Left
---
GPA


4.0
Character Article
What are some of your main goals within the game over the next 5 years? 
I have multiple goals that I would like to achieve over the next five years in the realm of hockey. The first one would be to see myself playing at the university level. I don't know where or what country I would play in, but I know the level at which I would like to play. That would be NCAA division 1 or the equivalent. I'm not sure what I would do after university, because so much can change; however, I do know that if there is the option to keep playing hockey at a high level I would continue to pursue it. for example, playing pro hockey would be a great achievement that I would like to accomplish after university.
Why are these your goals? Why are they important to you? What would it mean to achieve them? 
These are my goals because I know I can achieve them. I believe that any accomplishment makes a better person. It would also be another step in my life towards more opportunities. To me, achieving such a goal would give me even more experience in life to do even greater things after these goals are met. 
What separates you as a player and person? What are some areas requiring work? How do you continue to get better? 
The difference between me and others is that I will get things done no matter how hard it seems. If you were to give me a task I will complete it. I will find a way. I won't give up. 
What do you bring to any team you play for? What could a coach expect from you if they selected you for their roster? 
To whichever team I'm fortunate enough to be a part of, I will bring a work ethic, a good attitude, and a set of skills that I think would help the team. I try my best to be loud on the bench so that the team can either build momentum or keep the momentum going. Communication is one of the biggest assets that a hockey player can use. I take advantage of that gift that everyone has, but not everyone wants to use. The skills that I bring would be a hard shot that hits the net, a physical presence, and a means to get the puck out of the zone. I'm a big believer in the fact that hockey is a game of intimidation and I do my best every day to make sure the opponent does not want to play against me. From the first shit to the last I want to know the one that nobody wants to go in the corner with or be in front of the net with.
What impact are you looking to have in your sports career? (Community, team, success, etc) 
Impacts I'm looking to have on my sports career are to achieve things that many cannot do, and keep building achievements over the course of my life. I want to build relationships with people around the world. Knowing players and coaches that I've worked with from a young age has brought me company along the way, and I don't see how having more connections like those can hurt me.
What do you believe separates the best players in the world? What attributes/intangibles define them? 
The best players in the world have attributes that many successful people in all aspects have. They are obsessed with the process and their goals. They don't worry about what others think of them. People often say you need balance in life, but I find that the best of the best are unbalanced. They sacrifice what most call "fun" for a greater reward. They look past mediocrity and instead look for a way to reach their true potential. They want to be different from everyone else. That's how I want to live my life.
Favorite thing about the game (on or off ice)? 
My favorite part of the game is the work and effort that I put in and seeing all the milestones that I hit. It's like a marathon. Every kilometre is another milestone, another step towards more. I want to be able to look back on my life and have done the best I could and not waste the potential that I have. Why would I want to settle? Why not strive for more?
Accolades
Spanish Grade 9,10,11,12; outstanding achievement award
Media/Other Links