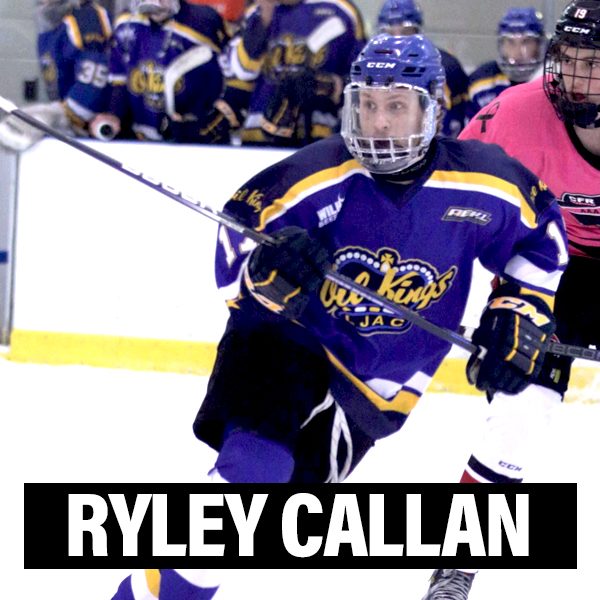 Player Profile
Character Article
Accolades
Media/Other Links
Player Profile
Date of Birth


September 12, 2005
---
Hometown


Calgary, AB, CAN
---
Current Team


Leduc Oil Kings U18 AAA
---
Position


Forward
---
Height


5'11"
---
Weight


175 lbs
---
Shoots


Right
---
GPA


3.2
Character Article
What are some of your main goals within the game over the next 5 years? 

Some of my main goals to achieve in the next 5 years would be to crack a Junior A roster full time, receive a scholarship to further my education as well as hockey journey at the NCAA Division I level and too one day play hockey at the professional level.

Why are these your goals? Why are they important to you? What would it mean to achieve them? 

These are my goals as not only a hockey player but a student because these are what I have been working hard for both on the ice as well as off the ice in the classroom. With that, this is why they are so important to me and to achieve these goals would mean everything to me as these are all I ever think about getting to everyday.

What separates you as a player and person? What are some areas requiring work? How do you continue to get better? 

I believe what separates me as a player is that I am a hockey player and not just here to play hockey. What I mean by that is I am someone who eats, sleeps and breathes hockey. It's something I want to one day make my job in the future so everything I do on and off the ice I do with a purpose. For on ice skills about my game that I think separate myself from others is my speed, my shot as well as my hard work and determination to get to the next level. What separates me as a person is my leadership and simply my dedication to things. I try to be a great leader by leading by example as well as trying to get my teammates up if they are maybe having a bad game or a bad day. When it comes to my dedication, I think it is a characteristic of mine that I have always had that has gotten me to where I am through my dedication to getting better on the ice as well as off the ice. For myself I truly think there is always areas you can work on to elevate
Your game but for me it would be my defensive game. I try to be a very responsible and relied upon player in the defensive game but I think that goes without saying that the defensive zone is always something one can always become better in. I Continue to get better through my dedication to my game which means a lot of time watching video on making corrections while taking notes, always working on the little things on the ice that get players to the next level and with that, constant work in the gym whether it's maintaining strength or doing mobility to make sure my body is ready for the next game and making sure im feeling good the later I get into the season.

What do you bring to any team you play for? What could a coach expect from you if they selected you for their roster? 

I think I bring to any team I play for a player who isn't satisfied with much and that means always wanting to get better individually when it comes to my game, but most importantly, a player who wants to do everything he can do to help his team win at the end of the day. I think individually I bring a lot of speed, creativity to make plays to my teammates and a quick and accurate shot. A coach can expect from me to bring the same competitiveness and hard work that I have always had to his team which will allow me to help his team win in whatever way possible. He can also expect a player who wants to always better himself everyday.

What impact are you looking to have in your sports career? (Community, team, success, etc) 

For myself, I am looking to have a big impact in my playing career through helping any team I play for have the most success possible which will allow for the ability to give myself the best success and also to make a big impact in the community with my leadership and wanting to give back to communities.

What do you believe separates the best players in the world? What attributes/intangibles define them? 

I think what separates the best players in the world is their attention to details and just everything they do everyday to get better. They are never satisfied with being the best on their respective teams. Those types of players want to be the best in the world and they get there through the everyday grind and hard work they put into all the little things. Their love to the game, intelligence, dedication and obsession to bettering themself everyday are the intangibles that define these players.

Favorite thing about the game (on or off ice)? 

My favorite part of the game of hockey is the comradery that you build with your teammates. It's pretty special what a group of guys who come together and have one common goal can accomplish. I also believe that comradery builds friendships for a lifetime with those individuals.
Accolades
Received the Merit Award every year of high school
Media/Other Links