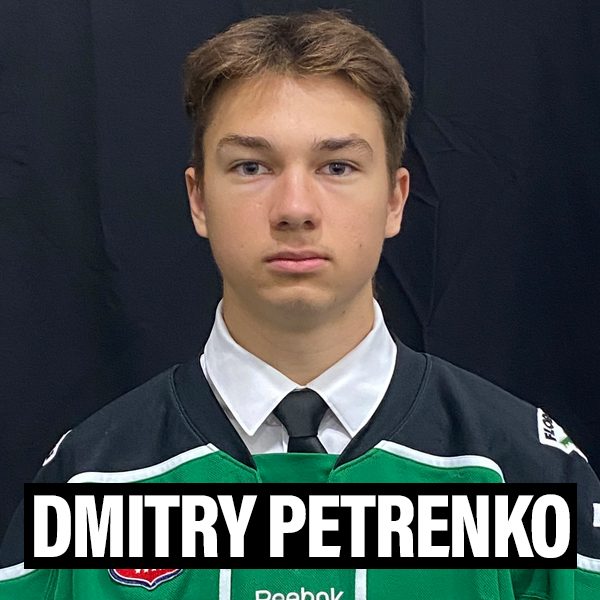 Player Profile
Character Article
Accolades
Media/Other Links
Player Profile
Date of Birth


February 10, 2005
---
Hometown


Niverville, MB, CAN
---
Current Team


Florida Eels (USPHL Elite)
---
Position


Defenseman
---
Height


6'0"
---
Weight


165 lbs
---
Shoots


Left
---
GPA


3.7
Character Article
What are some of your main goals within the game over the next 5 years? 
My ultimate goal is to become a professional hockey player. My goal for the next 5 years is to play major junior hockey and get noticed by NHL scouts.
Why are these your goals? Why are they important to you? What would it mean to achieve them? 
Hockey is not just a hobby for me, I always play hockey not only for fun, I want to make hockey my profession. Of course, I understand that everyone who wants to connect their profession with hockey initially dreams of being a professional player, but for various reasons, this does not always work out and people become coaches, managers, scouts, and agents, that is, hockey becomes a profession, but in another direction. However, in this sense, I am no exception and I do my best to become a professional player.
What separates you as a player and person? What are some areas requiring work? How do you continue to get better? 
I can characterize myself as a responsible, hardworking person who can be relied upon in life – and on the field and in the team I demonstrate the same qualities.
The main thing is that I train diligently every day to improve all my skills. I need to work on increasing my hockey sense and stretching to increase my range of motion in some of the exercises. I don't have to force myself to do this, because I know that every hour spent training brings me closer to the goal, and if I miss it, then someone else will move towards my goal instead of me! I am a very goal-oriented person.
What do you bring to any team you play for? What could a coach expect from you if they selected you for their roster? 
I will work hard and encourage others to work hard. I do not miss workouts, I always follow the coach's instructions exactly and do extra work to work on my weaknesses. I always respect the coaches' feedback and take their advice. Also, if a team chooses to keep me for another season can be sure that if I'm not the team star this season, when I come back next season I will be a different player from who I am this season, because every summer I work out many times more than others, to not to lose the summer months and to become better for each new season than I was before.
What impact are you looking to have in your sports career? (Community, team, success, etc) 
I want to be a professional player with a good reputation, whose opinion will be listened to, as it is necessary for the future, after the completion of a player's career, to connect my life with a coaching career. 
What do you believe separates the best players in the world? What attributes/intangibles define them? 
As the life of the best athletes shows, these are not the most talented players who play sports in childhood. This applies to any sport, including hockey. There are many examples when world celebrities say that in their groups in children's hockey, there were more talented children, but lazier and eventually gave up hockey. That's why I'm convinced that the best players in the world distinguish themselves by focusing on their goals and working harder than others. 
Favorite thing about the game (on or off ice)? 
In hockey, I like the team spirit that reigns in the team during the game. All players have a common goal and everyone puts their part in achieving it. I also like to watch myself from the side, watching new and old videos, to see progress and transition to a new level of the game. Each new level brings me closer to my goal. 
Accolades
2017-18 Winnipeg City Champions
2018-19 Winnipeg City Champions
Media/Other Links