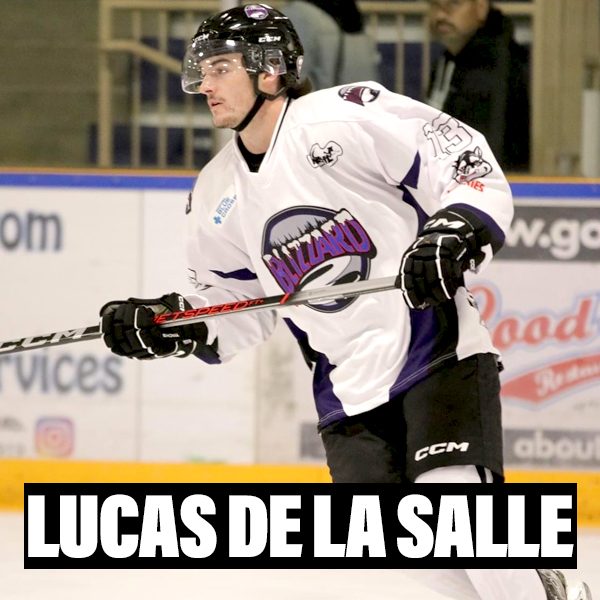 Player Profile
Character Article
Accolades
Media/Other Links
Player Profile
Date of Birth


June 23, 2004
---
Hometown


Edmonton, AB, CAN
---
Current Team


OCN Blizzard (MJHL)
---
Position


Forward
---
Height


6'0"
---
Weight


175 lbs
---
Shoots


Right
---
GPA


3.87
NCAA Number




2101101698
Character Article
What are some of your main goals within the game over the next 5 years? 
The ultimate goal would be to eventually play NCAA hockey somewhere, but if not I just want to see how far I can take my hockey career in life, with the hope of combining it with my academics and getting a portion of my university paid for. Also, I just want to improve my game a little bit every day, whether it's my skating, shooting, skills, or even learning something new, to find a way to get better.
Why are these your goals? Why are they important to you? What would it mean to achieve them? 
two things I've invested my whole life into, take me to the NCAA where I can either continue both or start a career out of would mean a lot for me. Just seeing all the hours, money, and hard work that my family and I have put into hockey finally pay off and allow me to progress to the next stage of my life would be a dream come true.
What separates you as a player and person? What are some areas requiring work? How do you continue to get better? 
As a player, I believe that I think and process the game at a pretty high level. I am very good offensively, working the corners and creating havoc in front of the net. Also, I think my playmaking ability is an underrated ability overlooked by coaches, as I can create scoring chances out of nothing sometimes, and also consistently make tape-to-tape passes, in important places on the ice. My work ethic is another area of the game I key in on. I always compete to be the hardest-working guy on the ice, and off the ice. The main things that I believe require work are my transitional skating and my shot. To improve these aspects of my game, I have a power skating instructor helping me improve my quickness and explosiveness. To improve my shot I have a shooting coach in the summer working with me, while also shooting in my backyard. At the beginning and end of all my practices, I use as much time as I can to work on these aspects of my game. As a person, I am well-liked and respected by everyone surrounding me. Not just as a player but as a person, I work hard at everything I do and believe I am a leader. The way I lead is by leading by example as I think I am a good standard to follow for my teammates, and the community surrounding me. I set an example to care, and respect for one another while working as hard as I can and pushing others to do the same. One thing I believe is really important not just in hockey but also in life is something my dad always tells me, to be an everyday learner. No one knows everything, so everyone can learn something new every day. Through different perspectives, I enjoy learning new things, not only in hockey but in all areas of life. There are many things that I don't know, but am constantly looking to expand my overall knowledge in all aspects of life.
What do you bring to any team you play for? What could a coach expect from you if they selected you for their roster? 
I can excel in all types of situations, whether it's being a key piece on a top line, playing PP or PK, or even just grinding on the fourth line, I feel like my versatility can be extremely useful to a team. I take pride in my 200ft game and can excel in situations needed to shut down the opponent, or when it's time to score a big goal, I can do it all. I can be a leader and set an example for my teammates.
What impact are you looking to have in your sports career? (Community, team, success, etc) 
I would like to be a key contributor on a championship team. I feel like this season may be the year for it and am working as hard as I can to help my team become a champion.
What do you believe separates the best players in the world? What attributes/intangibles define them? 
Well obviously, skill and hockey IQ but mainly their work ethic. They drive to be the best all the time no matter what the circumstances. Don't take any days off and are always looking for areas to improve their game. Turning weaknesses into strengths, and becoming leaders. They set an example and push others to be the best they can be, which makes them better at the same time.
Favorite thing about the game (on or off ice)? 
Creating new relationships, and memories. You can never have too many relationships in life, and finding friends in different areas of the world from hockey is pretty cool. Memories from games and practices, and just funny dressing room moments have created who I am today and will be things I'll remember for the rest of my life.
Accolades
Media/Other Links