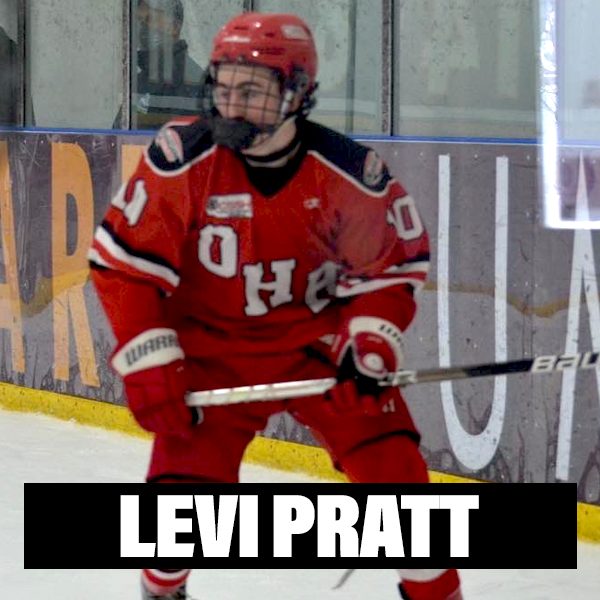 Player Profile
Character Article
Accolades
Media/Other Links
Player Profile
Date of Birth


January 1, 2004
---
Hometown


Grande Prairie, AB, CAN
---
Current Team


Beaverlodge Blades (NWJHL)
---
Position


Forward
---
Height


5'9"
---
Weight


168 lbs
---
Shoots


Left
---
GPA


3.7
Character Article
What are some of your main goals within the game over the next 5 years? 

I am currently 19 years old playing my first year of junior hockey. Ultimately, for next year my goal is to pay at the Jr.A level. This is because from my understanding, Jr.A level hockey is where post secondary programs are most inclined to look for their future student athletes. Playing the highest possible level of hockey at a post secondary institution has always been my goal in hockey, and that same goal remains true at this time. My goal has always been to play at the highest level I can. As for my training, I don't exactly set many goals aside from I just want to be better than I was yesterday.

Why are these your goals? Why are they important to you? What would it mean to achieve them? 

These are my goals because attending a post secondary institution has been what I wanted from a young age, and to do so with the opportunity to also play a high level of hockey would truly be a dream come true. To accomplish this could also mean an opportunity at scholarships, which would be extremely helpful to my family as they have always supported me along my athletic and academic journey.

What separates you as a player and person? What are some areas requiring work? How do you continue to get better? 

As a player, I've always had an advantage in speed, strength, stickhandling, and shooting. An area I work on daily and continue to improve is my strength, and ability to hold onto the puck for longer to create more offensive chances. I improve in these areas by training in the gym daily (except game days), studying my games through video, and working to improve in all practices.

What do you bring to any team you play for? What could a coach expect from you if they selected you for their roster? 

Aside from the previously mentioned strengths, I bring a lot of energy. I'm a loud player, on and off the ice, and do whatever I can to keep up intensity and energy. I also bring good versatility. I've played at top levels at every position, though I'm a forward full time, I am no stranger to covering for a rushing defenseman or running the top of a powerplay. I also take pride in being able to play in any situation, whether it's special teams, empty net, etc.  A coach could expect high energy, a solid work ethic, and improvement every day out of me on top of my physical skillset. Something I can honestly say is this past season, I was not ready for the next level, but over this past year, all that I have felt is hunger and desire to play at that level. I have majorly stepped up my training over the last year, and have seen an enormous amount of improvement. While I may not be a top scorer every year, I can honestly say I have the discipline mentally and physically to improve at a fast rate, and have been doing so. When it comes down to the battle of who wants it more, I come out on top 100% of the time.

What impact are you looking to have in your sports career? (Community, team, success, etc) 

I am always looking to help the team succeed, and in turn, help myself succeed. When the team is doing well, the players are doing well which is why it's so important that the team comes first. Sports teams are always a factor in the environment in your community as well. When the community is behind a team, and the team is having success, the community seems to be a brighter place. Individual and community strength feed off the success of the team, which is where I look to impact the most.

What do you believe separates the best players in the world? What attributes/intangibles define them? 

I believe that what separates a good player from a great player is the impact they have on their teammates. A player can have all the skill in the world, but if they don't bring up the players around them, success will be much more difficult to come across. I also believe that great players are constantly improving. If a player is at the top, guys are always chasing him down to take that top spot. Great players are the ones who are constantly getting faster, stronger, and smarter every single day to keep themselves at the top of their game.

Favorite thing about the game (on or off ice)? 

I love the companionship and relationships you get to build with teammates, coaches, and the community. There is no better feeling in the world than a young kid coming up and asking for your autograph. While that is one of my favorite things about the game, my favorite is the grind. I absolutely love training, and what I love even more is seeing the difference. Nothing in the world gives me the same feeling as a new personal record weight in the gym, or noticing the agility and movement training making me quicker on the ice. It's an unbeatable feeling, and that's what makes my training so consistent and effective.
Accolades
2020-21 – Okanagan HA White U17 Prep – Leading Scorer
Media/Other Links