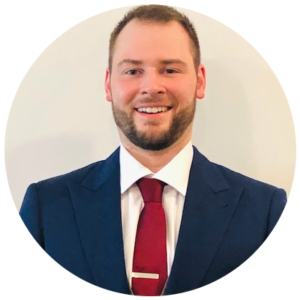 Born and raised in Sherwood Park, Zach Weissbach has always felt connected to the city of Edmonton and to the game of hockey. His experience as a goaltender opened his eyes to the adversity, complexity and enjoyment behind the hockey recruitment process and those experiences now fuel his passion for working with today's premier student athletes.
Prior to launching Visionary Sports and Development, Zach spent several years working in leadership positions cultivating teams of people with a common passion & purpose. He recognized the exceptional results and impact that can be achieved by working with like-minded individuals driven towards a common goal. This realization, combined with his tremendous love for the game, led to the epiphany that something special could be created for elite hockey players looking to pursue their game at the highest level.
Now, Zach heads the Visionary Sports team that works in partnership with our clients to create an all-world experience, while empowering our young men and women to achieve their vision.